Marley® Composite Driveshaft 400 Series Class 2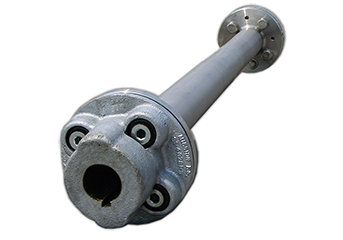 Marley® Composite Driveshaft 400 Series Class 2
CTD-M-400C2
Marley® Composite driveshaft assembly. This driveshaft is assembled with stainless steel hardware and flange as well as an HDG Yoke and CI or DI split taper bushing.
The Max HP is 300 at 1,800 RPM
The max DBSE (in.) is 173.25. The Yoke Diameter is 12.375" and the tube diameter is 6.625".
Bores range from 1" to 3.9375"

$9,375.00 Each
---
Brochure
Printable Version
Email This Page
---